Commercial Solar Panel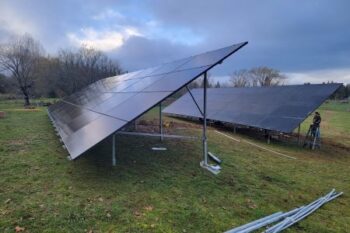 As a business owner in the Hood River, OR area, it's important to assess your expenses on a regular basis and look for ways to reduce costs. One of your most significant monthly expenses is your utility bill. By investing in a commercial solar panel installation, you can not only drastically reduce your electric bills, but you'll also be helping to reduce greenhouse gas emissions.
At Pro-Stat Solar, we have a passion for solar energy and take pride in providing quality commercial solar services. Contact our solar company today to get a free customized project quote.
Commercial Solar Installation
There are a lot of benefits to utilizing solar energy systems, like saving money on your energy bills, receiving a federal tax credit, reducing your carbon footprint by using clean energy, increasing your property value, and so much more. Before Pro-Stat Solar schedules your commercial solar panel installation, we'll give you a free, no-obligation project quote that includes:
An energy resource audit and site analysis
A solar energy feasibility analysis
An onsite evaluation to assess your needs
The design and build for your solar system
The overall cost estimate for your system installation
Once we've carefully evaluated the results, we'll begin the installation process. Our solar installation experts will design your system based on your roof type, location and energy usage. We utilize all the necessary materials and equipment to meet your needs and budget without sacrificing quality. Give us a call today to schedule your commercial solar services!
Solar Panel Systems
At Pro-Stat Solar, we are an expert solar company with years of experience working on all types of commercial solar installation projects, from small to large-scale systems throughout Hood River and the surrounding areas. We have extensive experience installing roof-mounted systems for warehouses, schools, restaurants and other businesses with flat roofs as well as pitched roofs like car dealerships or RV parks. Our team also provides complete design services so we can help you realize your project's full potential while saving money along the way. We are the go-to solar panel installation company for business owners looking for a cost-effective way to utilize a clean, renewable source of energy.
Solar Panel Installers Near Me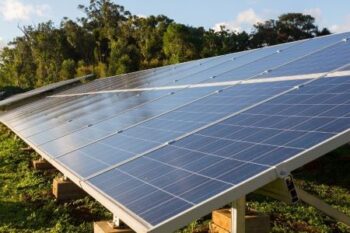 We've been in the solar industry business since 2009, so you can rest easy knowing that our team has the necessary experience to make sure your project is successful. Our solar experts will be happy to provide you with all of the information that you need about our products and services and answer any questions you may have about solar electricity, financing options, solar incentives, or anything else you have in mind. Pro-Stat Solar offers custom system details for commercial property owners who want to save money on energy costs while reducing their carbon footprint. We can help you design a system that fits your needs perfectly! Our expertise in solar panels means that we can help you make the right decisions about which components will work best for your property.
At Pro-Stat Solar, we want to make this process as simple as possible. That's why our team works with each customer individually to determine how much energy their property needs and what kind of return on investment they can expect from installing solar panels on their business. Our goal is not only to provide superior service but also to ensure that every one of our customers gets exactly what they need out of a renewable energy system! Give us a call to get started on your solar power installation today!