We empower our members to do more than they thought they could with their banking relationship. We have a great respect and commitment for our combined social, economic and environmental convictions and have built, and will continue to build our financial cooperative around these ideals.
Click Here To Learn More

FDIC insured EnerBank USA® is a highly specialized, national consumer lender that helps strategic business partners and independent home improvement contractors increase sales. Strategic business partners include manufacturers, distributors, franchisors, member or trade associations, and major retailers of home improvement, remodeling, and energy-saving products and services.
Click Here To Learn More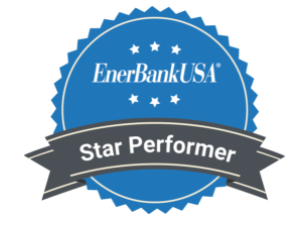 Star Performer Awards are given to top-ranking contractors for exceptional performance.
MILTARY & FIRST
RESPONDERS DISCOUNT
Solar is proud to offer a $1,000.00 discount to all active-duty and veteran military personnel and all first responders.