Solar Installers Near Me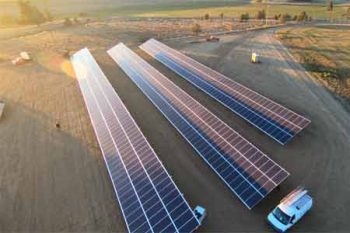 Getting solar panels installed is one of the best ways to save money on your utility bills and reduce pollution at the same time! If you're looking into going solar, it's important that you choose a professional installer like our team here at Pro-Stat Solar. We have been providing solar panel installation for residential and commercial property owners since 2009 and work closely with all of our customers to find the best option to fit their needs. We will ensure everything goes smoothly, from the initial inspection and design to acquiring the permits and the installation process. When you need a solar contractor in Vancouver, don't hesitate to call Pro-Stat Solar today!
Solar Installation
Installing solar panels can be done in just a few days. At Pro-Stat Solar, our goal is to ensure everything runs smoothly from start to finish. The first step in the process is the initial assessment. Our team will meet with you to establish your current energy usage, take measurements of your roof, and inspect the current condition of your roof to ensure it can support the weight of the solar panels. Once everything has been addressed, we will provide you with a professionally designed proposal that meets your needs and budget.
The next step is the most tedious and time-consuming, which is acquiring all of the permits and other documents, but our team will handle all of this for you! We have years of experience working with local utility companies and city inspectors. Once all the paperwork has been completed and approved, we will get to work on installing your new solar panels. We work closely with all of our customers to find the best date and time that works for them. Our team of experienced roofing contractors will diligently install the racking system and panels, connect all the wires to your home, your solar system, and the power grid and ensure the inverter system is connected to convert the direct current (DC) energy to alternating current (AC) energy for your home or business to use. Once everything has been installed and connected, we will power up your system, and you can watch your energy savings start to pile up!
Benefits of Solar Panels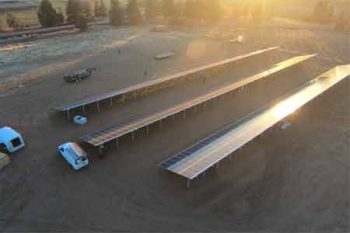 Solar power is an incredible source of renewable energy and is continuously rising in popularity as technology advances allowing more home and business owners to utilize this additional source of energy. There are many benefits to using solar power, like financial savings, increasing your property value, being eco-friendly, and providing more independence. Whatever your reason for installing solar panels on your property, you're sure to reap the benefits.
Non-renewable sources of energy like harvesting fossil fuels generate a significant amount of air pollution, which creates smog, poor air quality, and damage to our ozone layer. By working with a solar panel contractor at Pro-Stat Solar, you can become more energy independent while helping the Earth. One of the main reasons that people invest in solar energy is for the money they can save on their energy bills. While the upfront cost to install your PV (photovoltaic) system can be costly, there are many banks and credit unions you can work with, as well as federal tax credits to help offset the cost. From solar incentives to cost-effective solutions, we're here to help you find the best solar panel system to fit your needs and budget.
Local Solar Company
At Pro-Stat Solar, we continuously strive to be the leading installer of solar panels in Vancouver and the surrounding areas. We're committed to providing our customers with an exceptional experience from start to finish, and we take pride in our workmanship. Our team will go above and beyond to ensure that your system runs smoothly over its lifetime. And because we've been around since 2009, we have plenty of experience under our belts – so you can rest easy knowing that your project is in good hands.
Pro-Stat Solar is the best choice for your solar panel installation. We are fully licensed, insured and certified to provide an installation following all best practices. Our team of experts will make sure that your system is installed correctly and efficiently so you can start saving money on electricity right away!