Solar Installation Company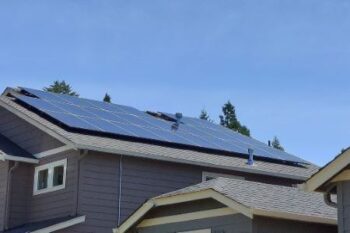 Installing solar panels on your residential or commercial property is a great way to utilize renewable energy and reduce your carbon footprint. Whether you're looking to get more energy independence, save money on your utility bills, or increase your property value, solar power is the way to go. At Pro-Stat Solar near Albany, we can help you navigate through all of your solar panel options and find the best one for your property. Our team of experts has years of experience installing residential and commercial systems, so whatever solar project you have in mind, we're here to help!
Many people are interested in going solar, but they don't know where to start or how much it will cost them. We'll help you determine the best solar panel system to fit your needs and budget by analyzing your property. Our team of solar professionals will help you navigate the process from beginning to end with our expert team of installers and designers. Our goal is to answer all of your questions and provide you with all the information you need to make an informed decision. If you're ready to become more energy independent, give us a call today to begin your solar journey!
Solar Panel Companies Near Me
Installing quality solar technology on your home or business is a great way to utilize the sun's renewable energy source. But finding the right solar company with high-quality solar products is essential to receiving the full benefits of solar power. We're happy to answer our customer's common questions regarding rooftop solar panels, including the upfront costs, financial options, federal tax credits, how much money you can expect to save, and much more.
Suppose you're looking for top-notch service and guaranteed customer satisfaction from an experienced team in the field of residential and commercial solar panel installation. In that case, Pro-Stat Solar is just what you've been looking for! Our certified technicians use only high-quality equipment and produce excellent results at competitive prices that will save you money over time. Our team of experts will work with you every step of the way and ensure that your project runs smoothly from start to finish. With our help choosing between different types of systems, deciding how much power your property needs, connecting with local utility companies and getting rebates, we'll take care of everything, so all you have to do is sit back relax while saving money every month on your electric bill.
Solar Installers Near Me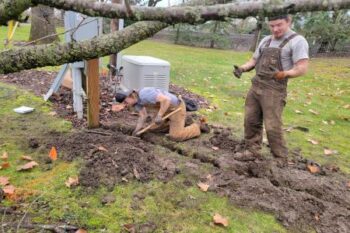 You can save money on your electric bill with solar panels that provide free electricity from the sun. Plus, you'll be doing something good for our planet by reducing greenhouse gas emissions that contribute to climate change.
We also offer financing options so everyone can afford this incredible technology! At Pro-Stat Solar, our team will work closely with you to make sure everything goes smoothly throughout the process – from planning through installation – so there are no surprises along the way.
Local Solar Company
Suppose you're a home or business owner in Albany looking to install solar panels on your property. In that case, it's essential that you find a trusted and experienced contractor who will do the job right. We've been helping homeowners get the most out of their investment in solar energy since 2009. We offer our customers peace of mind through our 25-year workmanship warranty on every installation project we complete. If you're ready to begin your solar journey and start saving money, call Pro-Stat Solar today!