Are you considering going solar? With the continuing increasing popularity of solar energy, there are now many solar panel companies to choose from. However, not all companies are created equal.
Solar panels are a significant investment, and their installation should be handled by knowledgeable and trained professionals. As a home/business owner, it's crucial to take some time to do some research before hiring a company. That bit of research will help provide you peace of mind and ensure the entire installation process will be done correctly.
So what exactly are you supposed to look for in a solar installation company? When choosing a solar panel company, it is important to consider a few factors. By considering the factors below, you can be sure that you select a reputable and reliable solar panel company.
Experience
When it comes to choosing a solar panel company, experience is important. You want to make sure you choose a company with a proven track record. An experienced solar panel company will have the knowledge and expertise to ensure your panels are installed correctly and that you are getting the most out of your investment. They will also be able to provide you with a maintenance plan to keep your panels in top condition, ensuring they continue to produce clean, renewable energy for years to come. So when you are looking for a solar panel company, be sure to ask about their experience and what they can do for you. You'll be glad you did!
Licenses & Insurance
With the increasing popularity of solar energy, more companies are offering solar installation services. However, not all of these companies are created equal. When choosing a solar company, be sure to check that they are licensed and insured. A license indicates that the company has met the state's requirements to operate legally. Insurance protects you in case something goes wrong during the installation process. Without insurance, you could be liable for any damages that occur. Choosing a licensed and insured solar company helps to ensure that you will receive quality service and protection in case of any problems.
Warranties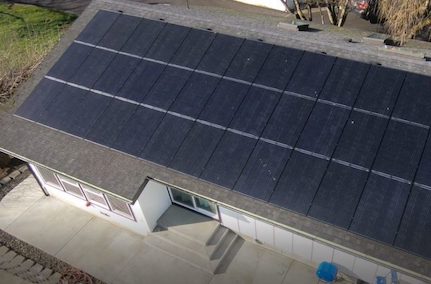 When it comes to solar panel companies, warranties are an important consideration. Some companies offer comprehensive warranties that cover the panels and installation for a certain period of time, while others only offer limited coverage. It's important to understand what is covered by a warranty before making a purchase. Otherwise, you could end up paying for repairs or replacements out of pocket. In addition, some companies offer extended warranties for an additional fee. These can provide peace of mind in case of any problems down the road. Ultimately, it's up to you to decide whether or not a warranty is worth the extra cost. But it's something to consider if you're looking for added protection.
Reputation
If you're considering solar energy for your home or business, one of the most important factors to consider is reputation. This industry is still relatively new, and there are a lot of solar companies out there vying for your business. So how do you know which one to choose? An excellent place to start is by checking out reviews and customer testimonials. See what others have had to say about their experience with the company, from the initial consultation to the final installation. You should also ensure that the company has a good reputation for customer service. This is important because you'll likely have questions along the way, and you want to be confident that you can get the answers and support you need. Choosing a reputable solar company is an important step in ensuring a successful solar installation.
Your Local Solar Professionals
At Pro-Stat Solar, we continuously strive to be the leading installer of solar panels in Vancouver and the surrounding areas. We're committed to providing our customers with an exceptional experience from start to finish, and we take pride in our workmanship. Our experienced team of professionals will go above and beyond to ensure that your system runs smoothly over its lifetime. And because we've been around since 2009, we have plenty of experience under our belts – so you can rest easy knowing that your project is in good hands.
Pro-Stat Solar is the best choice for your solar panel installation. We are fully licensed, insured and certified to provide an installation following all best practices. Our team of experts will make sure that your system is installed correctly and efficiently so you can start saving money on electricity right away! Did we mention that we also offer financing options? Call us today!